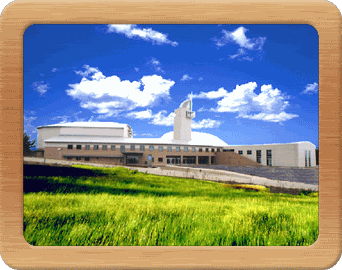 On Friday afternoon I was invited to join my junior high school on a trip to
Kitadouri Coordinated (Synthesised) Cultural Centre
. When I saw it I said "wow!" and asked my school's curriculum coordinator if the town of Ooma had financed it. He hemmed and hawed a bit before mumbling an admission that it was corporately funded. It was constructed by J Power as part of the massive social bribery plan to make the handful of people who live around here think that it's really, really cool to have nuclear power plants and waste disposal sites in the region. The play itself was a musical based on Hans Christian Andersen's "The Red Shoes," performed by a professional troupe. I love fairy tales, and the idea of a repressed orphan girl going mad and dancing herself nearly to death in a last gasp to grasp her crumbling dream appeals to me. But since all the students will be writing response papers on the play, I will write mine on the bigger picture surrounding the afternoon.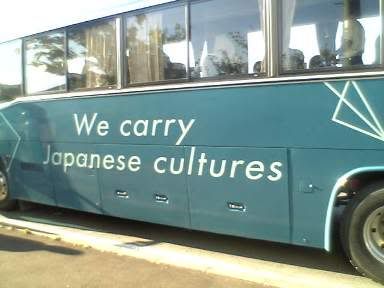 Yes, if your concept of junior high kids is walking, talking germ farms. Apart from the big auditorium, the "synthesized" cultural centre is basically a nuclear power information centre, and all the staff wears big J Power logos. Instead of handouts on Hans Christian Andersen and "The Red Shoes" we each got our very own J-Power pamphlet.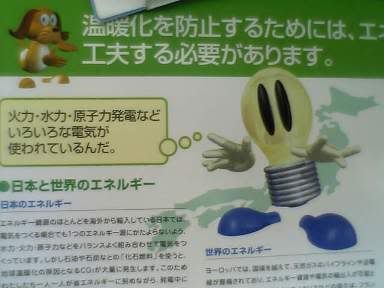 "Yo, yo, J-homies. I'm here to tell you that fossil fuel, hydro, nuclear and all kinds of other electric power generation are used in Japan!"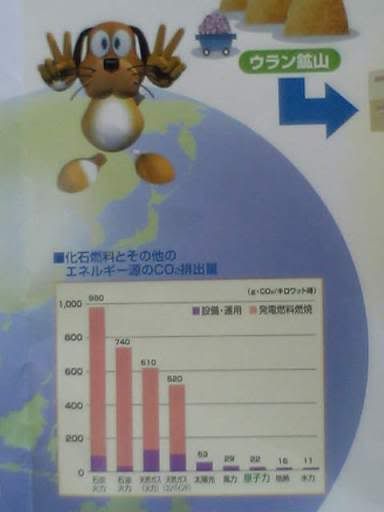 "Peace, kids. Don't tell me you didn't know that nuclear energy produces less carbon dioxide per kilowatt than both solar and wind energy!"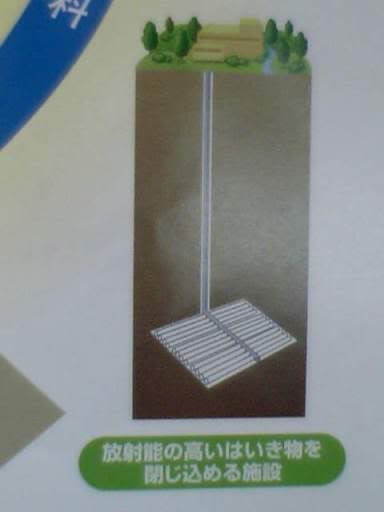 And if we bury the spent fuel deep enough, we can almost pretend it's not there!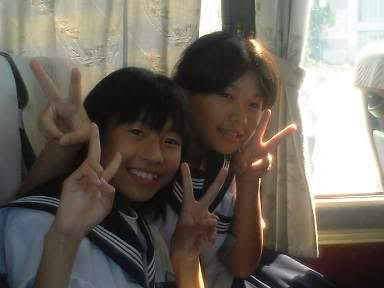 Hee, hee. We're the real J-Power here. Peace!
It's sad, because if it weren't for all the nuclear contamination I wouldn't mind spending the rest of my life in Shimokita. Unfortunately, I don't think I can risk having kids here.