I have to confess I was a little apprehensive going into my first 小学校 ("little school"=elementary school) on Friday. However, it turned out that both the teachers and students were less shy then those at the junior high school, and consequently much more fun to spend time with. Being used to the sullen cynicism growing in the bosoms of my junior high students, I was astonished at the bright, cheerful, and outgoing nature of the little people. I have never been asked a question in a junior high question and answer time, but at Ikokuma Elementary School the question and answer time had to be artificially cut short around the twenty-minute mark, and supplemented with a post-event question and answer annex. There were the usual questions, of course: how old are you, what's your blood type, do you have a girl friend . . . ? But some of them caught me off guard. "What other licenses do you have besides a car license?" Well, I do have a Canadian firearms license, but how could she know? What sort of licenses could this fourth grader possibly have been imagining? And: "Do you like alcohol?" Well, do
you
my little third grade friend? Are you inviting me out for a few cold ones after school? I would like to state for the record that the sixth grade boy and the fifth grade girl facilitating my welcoming ceremony did a fantastic job.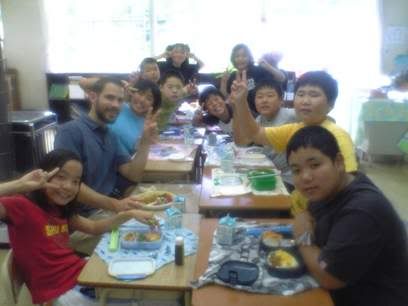 Afterward the fifth graders invited me to eat lunch with them, and the question and answer time began again. Only this time I got to ask questions, too. It turned out that the girl who asked me if I am interested in Judo (I am) practices Judo in the same town where one of the Olympic Judo silver medalists hails from.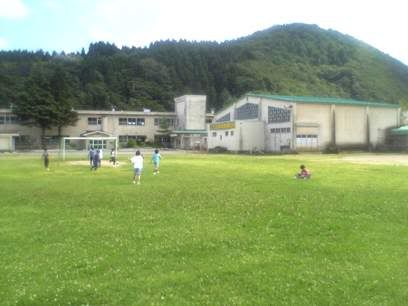 After lunch the boys invited me out for a soccer game, and I got to enjoy the beautiful backdrop of forested foothills that the schools in this village are blessed with . . . soccer footage to follow in a future video.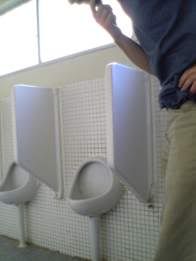 What do you mean there is no separate teachers' bathroom. Do I look like an acrobat?