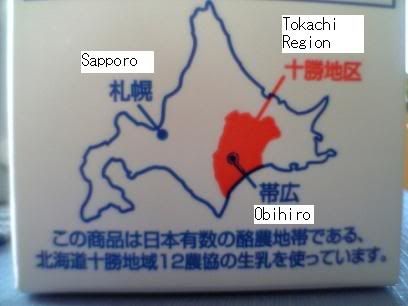 As one can see from this photograph of a map of Hokkaido printed on a milk carton, Tokachi is a district in the south-eastern part of the island. Although Yuko's parents have a house near Sapporo, her father's work as a civil servant forces him to live in Tokachi most of the time. His suddenly being laid up in Obihiro's hospital last week created an unexpected occasion for Yuko, her brother, and me to visit him and my future mother-in-law there. Tokachi is an agricultural region, blessed in ages past by the fertile ashes of
Showa Shinzan Volcano on the shores of Lake Toya
being blown across its surface.
It was first settled by pioneers in the late nineteenth century
, and has since become a surprisingly accomplished region, populated by people fond of achieving superlative status.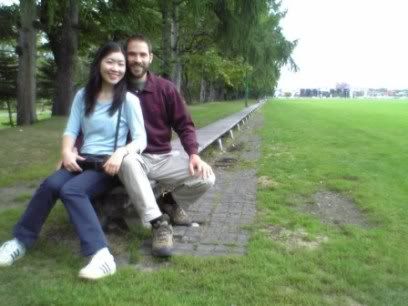 Behold,
the world's longest park bench in Obihiro's Green Park
! And yes, Guinness already knows about it.
NEW ADDITIONAL TRIVIA!!
Tokachi is also the birthplace of gateball and parkgolf.