As one of the more remote and feral JETs in Shimokita I have remained regrettably(?) aloof from the great social events that have circumscribed the weekends of so many of my Aomori colleagues. It was therefore a great privilege to share my
tatami
with Trish and Abby from Ajigasawa and with Sarah from Goshogawara, and to spend an evening in blessed English conversation. To make their pilgrimage to the wonders of Shimokita complete we decided to confirm the existence of and attempt contact with the mythical Oma JET—the northernmost gaijin in Honshu. Having established that she did in fact exist and that her name was Joelle, we invited her to join us in sampling Oma's famous seafood . . . .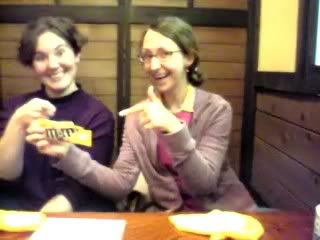 While thus engaged, Sarah (right) and Joelle (left) found time to put together a few M&M commercials as the beardless youth who was our waiter was too shy to come and take our orders.
Since Monday was a holiday, rather than return directly home after church in Itayanagi I crashed at Jacob and Autumn's place and then joined Erica and them on an expedition to Hakkoda the following day.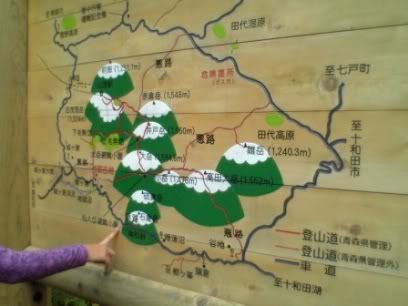 The Hakkoda range
has a number of peaks around the 1500m mark, and accommodates excellent snowboarding in the winter and enjoyable hiking the rest of the year.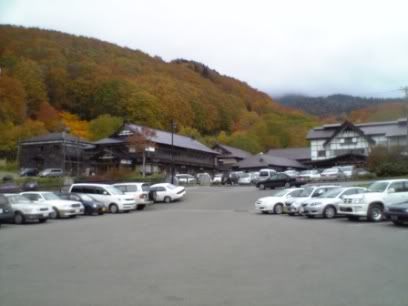 We began our accent from
the Sukayu hot spring complex
which projected a Japanese aura on a landscape that otherwise emitted flavours of . . .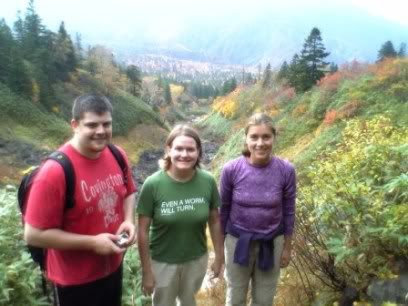 northern New England (featuring Jacob, Autumn, and Erica) . . .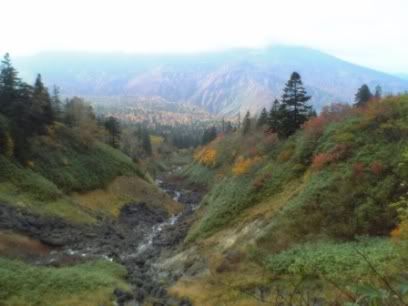 the Adirondacks (except for all the bamboo grass) . . .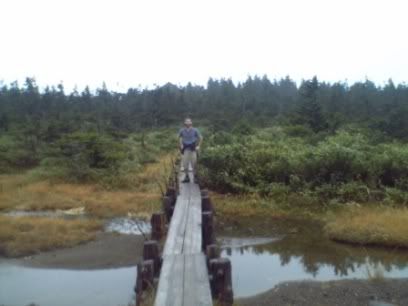 and even of Manitoba.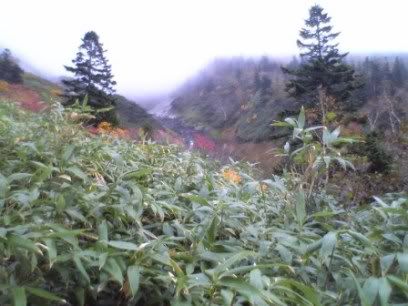 Near the summit one can enjoy the ethereal combination of the heavy oriental mists and bamboo grass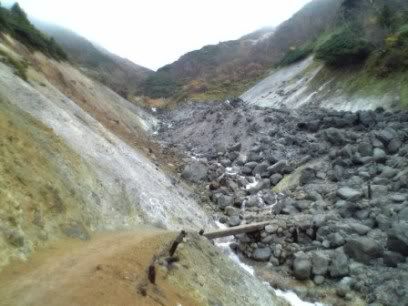 and witness the birthplaces of rivers, steeped in the stench of volcanic sulphur.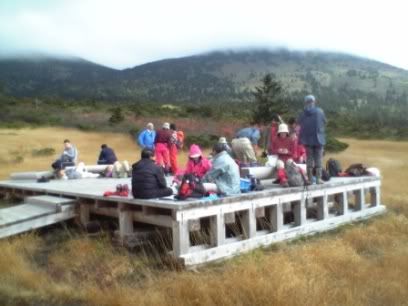 The resting platforms along the swampy high ground add an interesting touch as well.