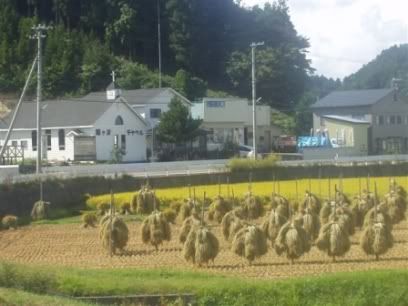 This past weekend I visited my folks back in Aji, and it was good to reconnect once more with my old stomping grounds. Back in the day, when Japanese school teachers still beat their students and I still lived with my parents, my family rented a house down the hill from Ajigasawa High School. On Sundays, my parents would fold their futon and put it in the closet (they actually did that part every day), remove the sliding doors separating it from the spare room, and bring the pulpit out of storage. Then the church would meet right there in their bedroom. The year after I left home the church family built (literally, by hand) this chapel and the semi-detached manse. This is where the annual Ajigasawa/ Tsugaru/ Aomori Reformation Day festivities will take place this Sunday (I'll see you there if you're coming to party like it's 1517).
In North America I always used to boast that my ability to do crunches hanging by my toes from a tree was due to the simple peasant fare we used to subsist on. Here are my father and my sister Sarah enjoying an upgraded version consisting of borscht, cabbage salad, and rye muffins seasoned with caraway. Lest you conclude that I grew up in luxury, though, I remember living entire months on cornbread and squash soup.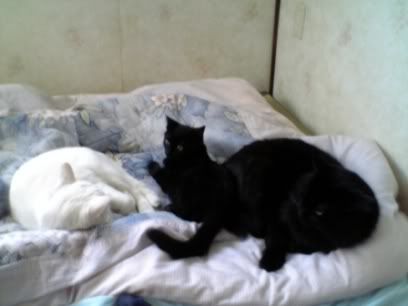 I also remember that I never knew what it was like to breathe through the nose until I was about sixteen years old. I began sharing my bed with cats in my infancy, and I am allergic to cats. I generally went through half-a-box of tissues a night. Today, there are four resident cats, and they always want to sleep with the visitor(s). Yes, that's where I slept this past weekend—cats and all. I still feel like there are cats living in my beard.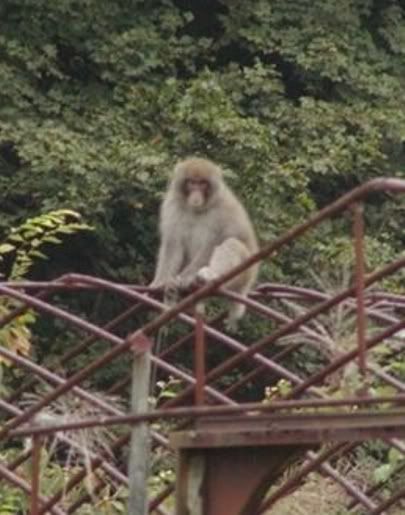 This is what one might expect to see on the daily Elliot morning walk. I love the walk because it allows some of the cat hairs to escape from my nostrils.