Sunday night was the annual Tsugaru Chapel English Service's Thanksgiving dinner. With the Ghent's still away in North America, the hosting of the feast fell to the Elliot's in far away Ajigasawa. In this task they were blessed with the able assistance of their short-term missionaries from Australia, and by the regular English chapel crew. The evening's message was from Micah chapter six ("What does the LORD require of thee?") and concluded with the response of ultimate gratitude required for the ultimate sacrifice of Jesus Christ.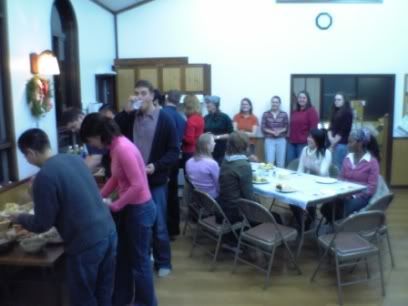 It was a merry time indeed, with many new and many familiar faces to share the evening with. Unfortunately I never seem to be able to take quality photos of social events—too shy to get people to pose, I suppose.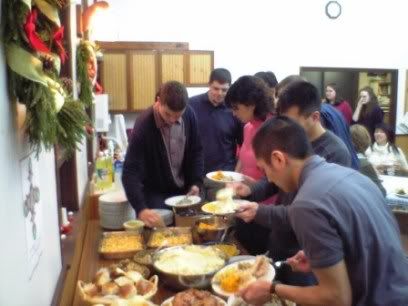 The main course was the usual Thanksgiving fare . . .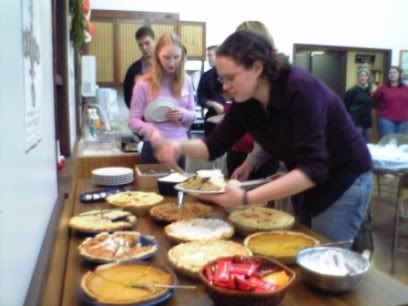 . . . with pie (many pies) and ice cream for dessert.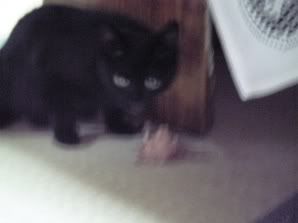 Against all odds, Tutankhamen, the latest addition to the feline branch of Elliot's, managed to get his pound of Thanksgiving flesh from someone, somewhere, somehow . . .
And now, to clear your palate after the sub-quality photography—
小学生 DIARY, SECOND INSTALMENT!
火 [Tuesday], January 26, [1988]
Today my teacher got out on the right side of the bed. I am painting a picture of my friends and I going on a voyage to south America. We are travling in a ship taken away from pirates. We are escaping from the imagennary wieral pool. We are watching a pirate being sucked into it in the painting.

I got home late so I couldn't read the encyclopidea. After I walked the dog I went to a nearby store to get supper and I got ten¥. Then I went to Pal to get wip cream and I got 100¥ for that. Since I got home late I couldn't do my home work untill 8:00.

I am saving my money for my invention. I think it is a good one.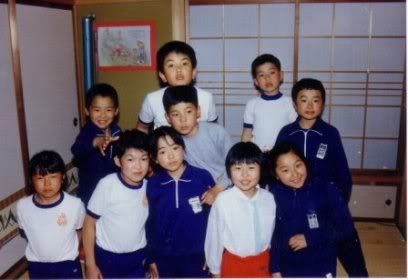 Some of My Classmates Who Used to Attend My Mom's English Lessons