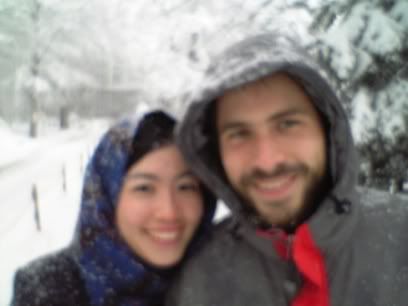 Heap Big Snow in Sapporo on the Weekend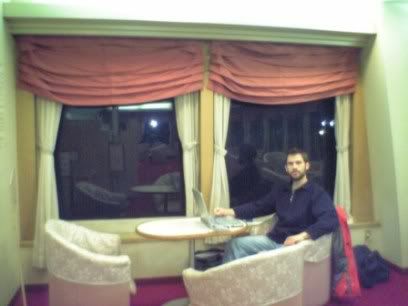 My Usual Spot on the Ferry, Right Near a Power Outlet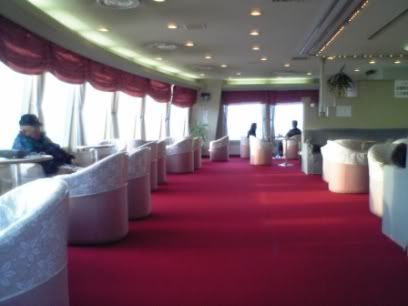 I Love it when I Have the Upper Deck Lobby Almost to Myself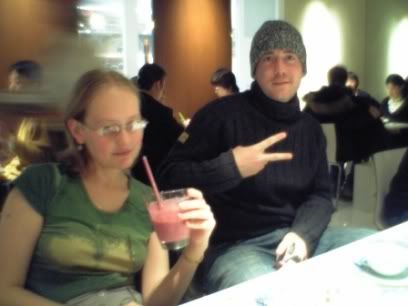 Some Aomori JETs I ran into at Sapporo Station while waiting for Yuko to Come Pick Me Up: Kuroishi Anne Slurps a Mega-Expensive Slurpy while Ajigasawa Tyler Focuses on Staying Cool (I Counted a Total of about Nine Amori JETs Who Opted To Take the Test in Sapporo)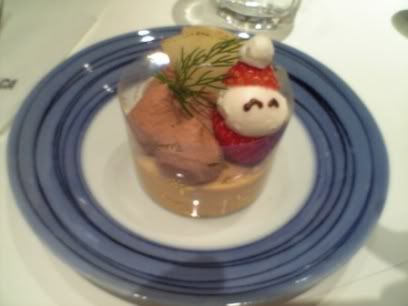 My Caramel Santa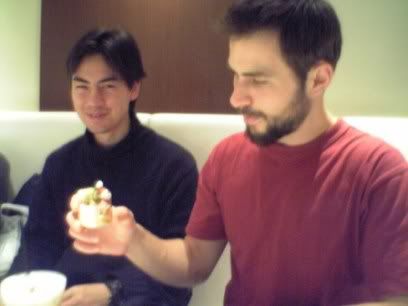 . . . Was Way too Small for What I Paid (Ajigasawa Paul Looks on in Trepidation as I Decide What to Do About It)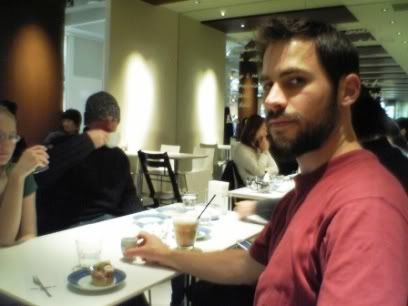 Hmmmm, How to Get My Money's Worth? Well, Take Lots of Pictures, Play with Him for Half-an-Hour and then . . .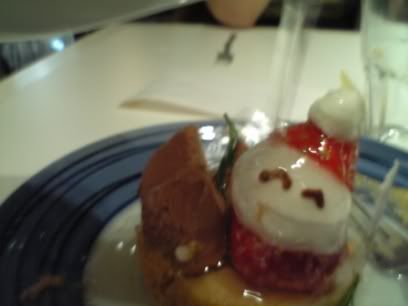 Finish Him off with a Syrupy Ice Storm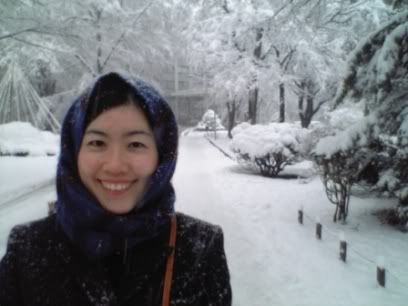 Yuko Uses Her Elliot Tartan Scarf to Go for the Little Red Riding Hood Look In Front of the Engineering Faculty Building at Hokkaido University where the Japanese Language Proficiency Test was Administered
I LOVE EXAMS!!
One of my favourite things in life is to take an exam by the ear and kick its buttocks. That's why I chose to take the level three Language Proficiency Test (JLPT), because it's hard to say whose buttocks would have been kicked if I had gone for the level two. As it was, me taking the level three test was like Moe pounding Calvin in "Calvin & Hobbs." Walking down the halls of Hokkaido University brought back sweet memories of all the times in college that I cleaned toilets until 2:00 a.m. to pay my fees, only to get up at six o'clock to study for a midterm in a stairwell where the cold would keep me awake. I LOVE THE FEELING OF NAILING THOSE MULTIPLE CHOICE QUESTIONS! Too bad they don't have multiple choice questions in doctoral programs, but now that the JLPT has awoken my craving for multiple-choice highs, I'm thinking of signing up for a whole slough of language tests. Maybe I'll even take the GRE a couple of times just for fun.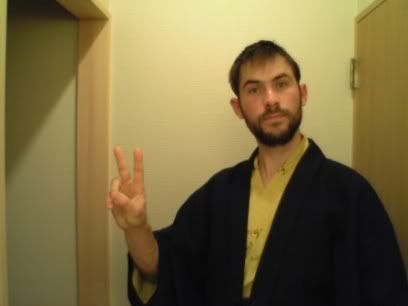 Trying Out the Yukata Look at Futomi Spa Where I Stayed Again This Visit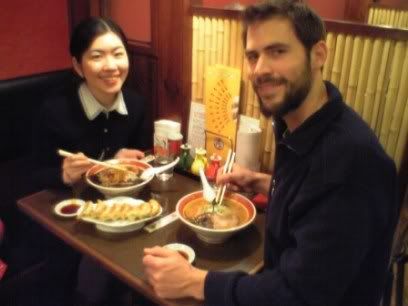 Yuko and I Enjoy Hokkaido's World Famous Ramen at えぞっこ (
ezokko
) on Sapporo Station's Concourse Level (Special Announcement to Ajigasawa JETs: Yuko says she's very, very sorry that she told you the name of this restaurant was どさんこ—we hope you found it anyway!)