Today was to have been my big move to the little house. There was a truck, there were movers (board of education staff assigned to assist me), and there was also the vice-principal of the junior high school who wanted to help, too. This man has entered the Gaijin Book of Wickedawesome People because when he saw where I was being moved to he remembered that I am getting married in June and interceded on my behalf (but not before most of my stuff was already down at the new place). To make a short story shorter, I am now authorized to live in the big house on the hill for the duration of my JET career. Although it is a pain in the neck to move out of somewhere and then move right back in again, it gave me an opportunity to rearrange the house to my taste, and I am extremely pleased with the results. If you honestly couldn't care less about one example of an English teacher's housing situation in Japan, this would be a good blog entry to skip.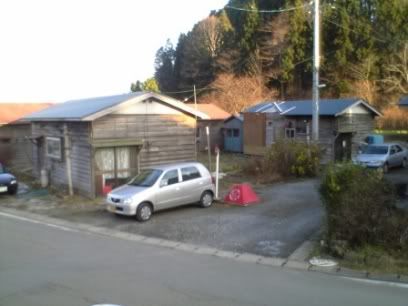 First, though, the promised photo of the ghetto I was to be moved into. These are actually some of the nicer shacks. The real poor-shacks are a little further down the street. I was relieved to see today that the village is putting up new low income housing that is much nicer.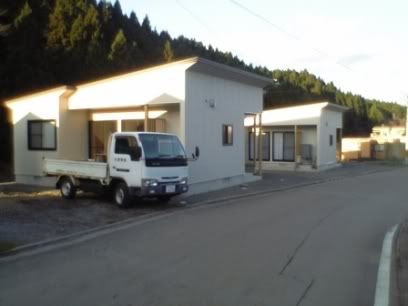 This is the exterior of the building that I was almost moved into.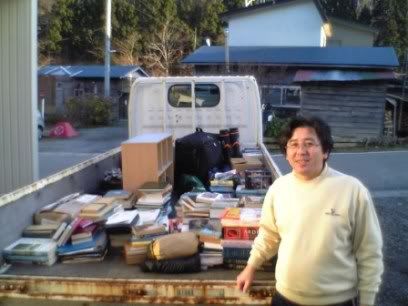 My supervisor's assistant (who also happens to be my supervisor's nephew) poses next to my mobile library.
With my kitchen packed up, supper was constructed from four-day-old fried rice, canned beans, canned fish, and kimchi sauce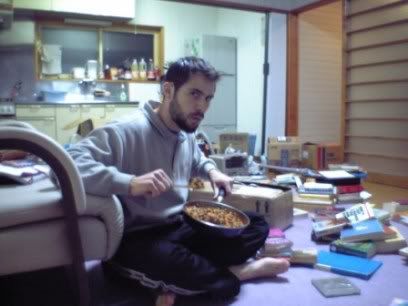 . . . and consumed strait from the frying pan. It was pretty good, and I saved some for my box lunch tomorrow.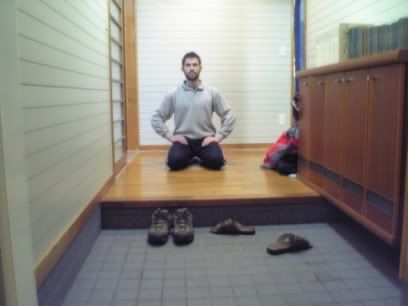 The Front Entrance to My Real Home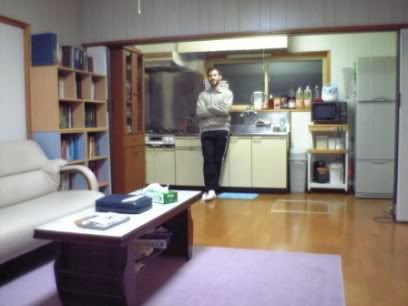 The Kitchen (Attached to the Living Room)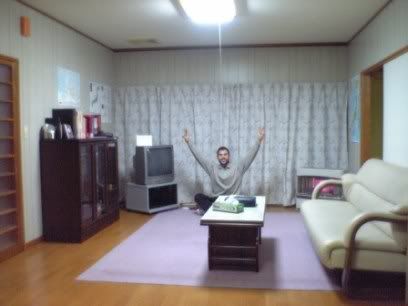 The Living Room (Attached to the Kitchen)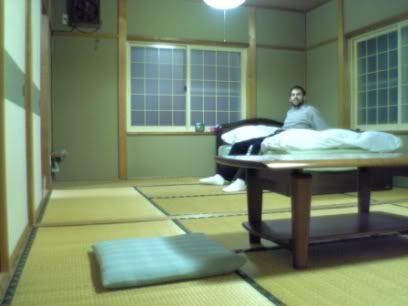 My Bedroom as Seen from My Closet
This is actually two rooms, but today I converted it into my new mega-bedroom.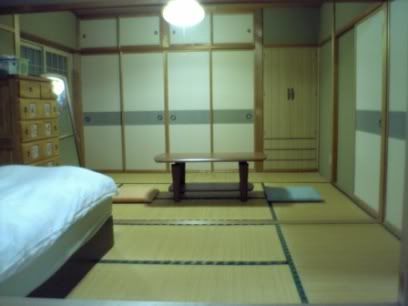 My Bedroom as Seen from Outside the Window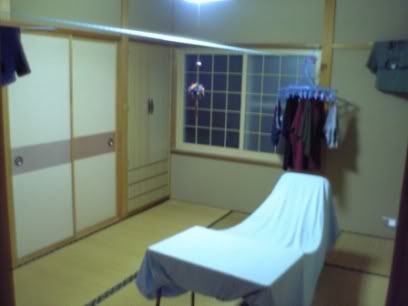 The Spare Bedroom where I Hang My Laundry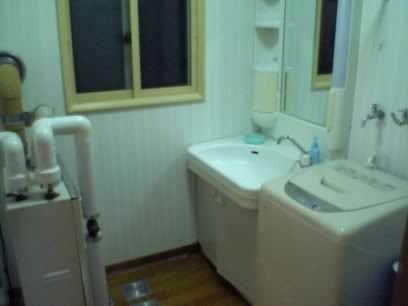 The Laundry Room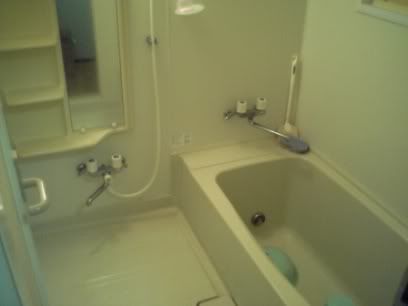 The Shower & Bath Room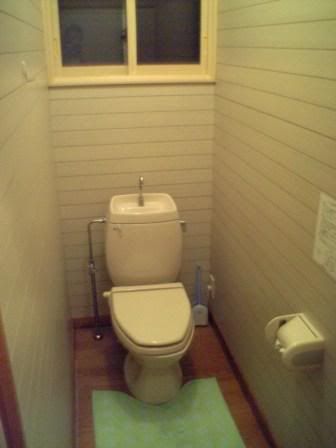 The Toilet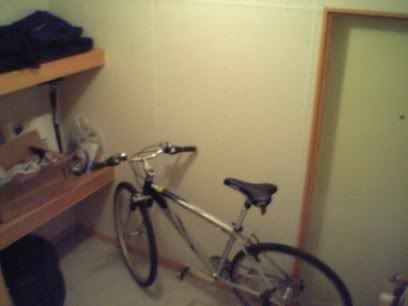 The Storage Room