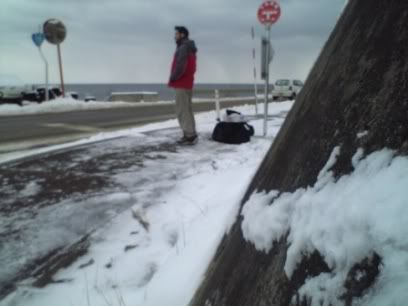 Waiting for the Bus to Take Me from Kazamaura to the Oma Ferry in Lieu of the Wounded Thumper:
I couldn't help remembering the time the vice principle of the junior high school told me how devastated he was twenty years ago when his first teaching assignment turned out to be in this desolate village precariously balanced between the steep mountains and the cold grey sea (if only he had stepped out onto
the mountain roads in summer
. . .).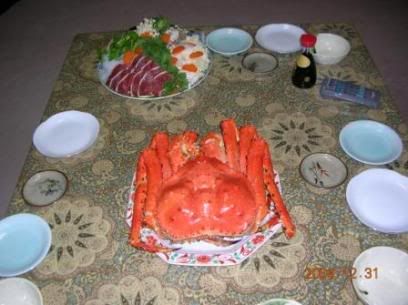 The New Years Crab was an Aesthetically Pleasing Change from Thanksgiving Turkey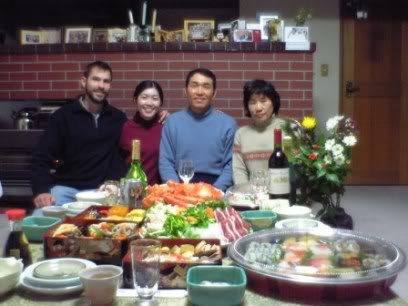 Feast: My First Ever Traditional New Years Spent with A Japanese Family—My Family-in-Law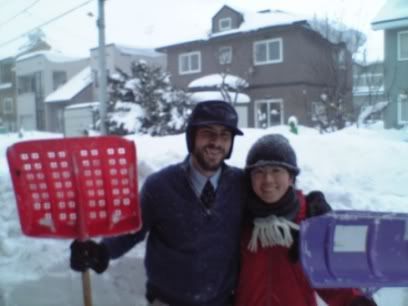 Hokkaido Gothic: Yuko and Me Shovelling the Parking Space in a Bid to Get Hungry Again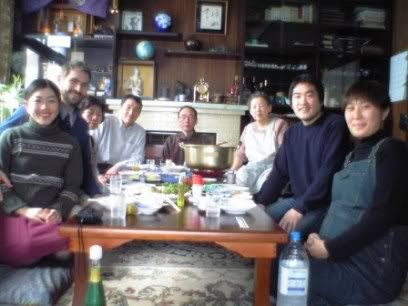 More Feasting with More In-Laws at Yuko's Grandparent's House: Grandpa and Grandma Nakamura have Three More Daughters besides Yuko's Mother, but Yuko's Family is Closest to Them in All Respects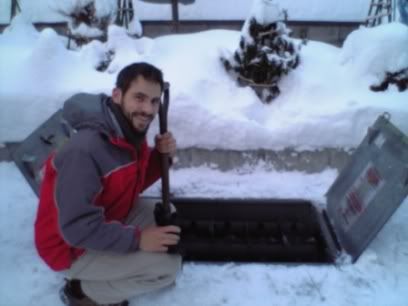 I have no idea what to call this contraption, so let us name it Snowbeast. Snowbeast is a concrete pit fitted with a kerosene furnace and drains. It eliminates the need for finding a place to dump the snow when snow shovelling.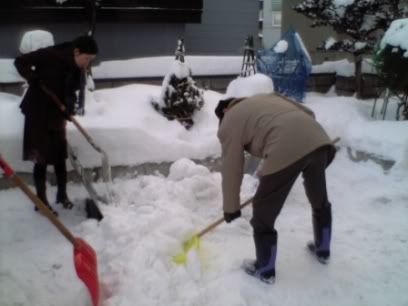 Yuko and Grandpa Nakamura Feed the Snowbeast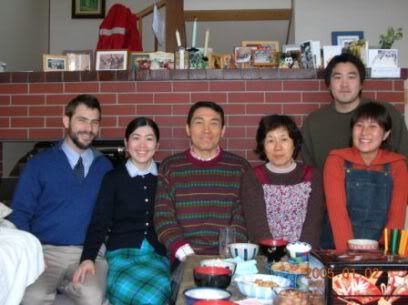 My Family-in-Law: Yuko's Brother and His Wife Join for Day Two of Family Feasting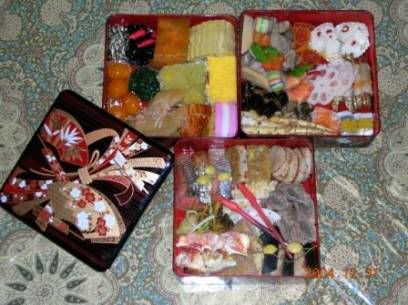 This is the traditional
osechi ryouri
put together by Yuko's brother's in-laws as a New Years gift to the Takahashi (Yuko's) family. (Click on the photo for a Closer look).