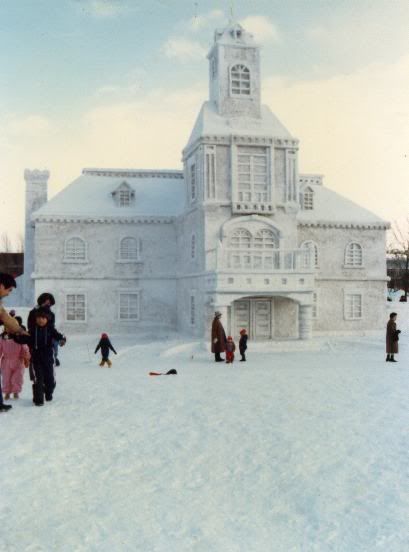 Mom, Anna and Me in Front of a Life Size Snow Building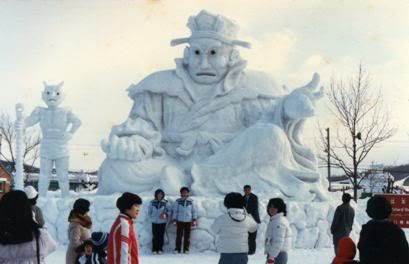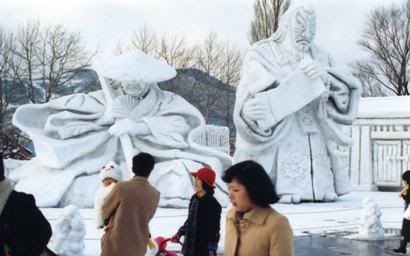 Sinderella Warning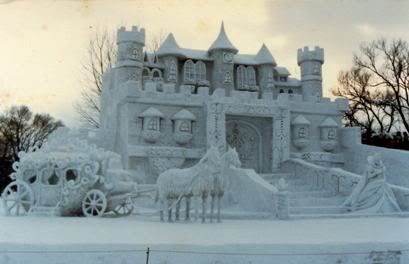 Sinderella
A Self-Defence Force Soldier Protects Little Citizens from Ouwies on the Ice Chutes
Jack and the Bean Stock?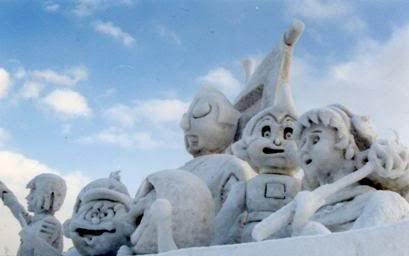 Stuff that Used to Be Cool, but That Isn't Anymore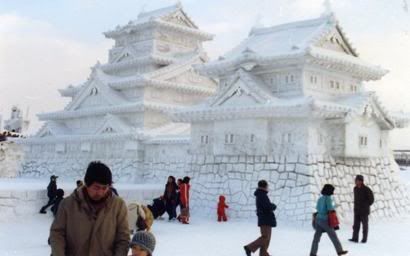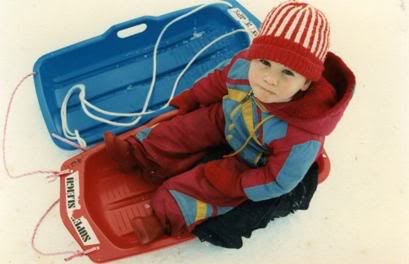 Transportation for Anna and Me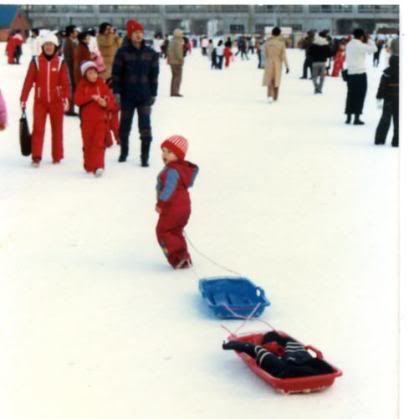 Silly Anna, Did You Really Think That Someone Was Going to Pull Us?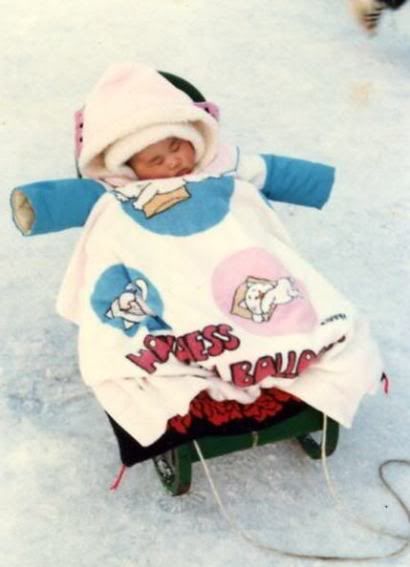 Some Other Kid—Hopefully He Faired Better . . .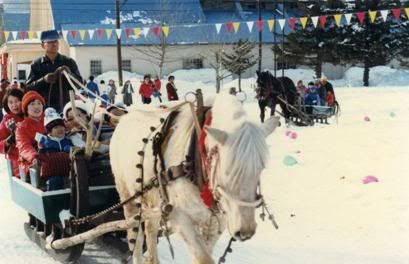 My Favourite Childhood Memory from Snow Festival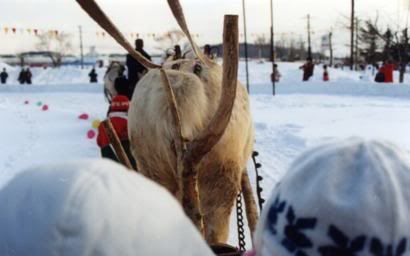 The View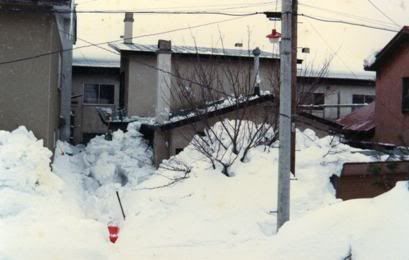 Our House in Sapporo (1979-1981)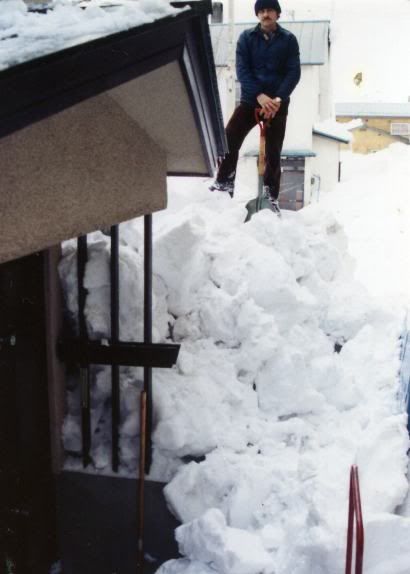 My Dad's Own Personal Snow Festival
Check Out my Dad's Relationship with Snow
(February 8)
Is it just me, or has Sapporo been slacking off in the last few years?