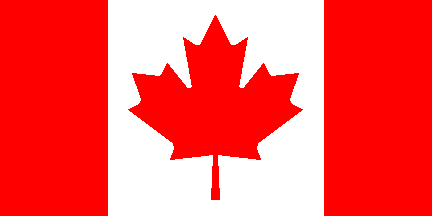 You're Canada!

People make fun of you a lot, but they're stupid because you've
got a much better life than they do. In fact, they're probably just jealous.
You believe in crazy things like human rights and health care and not
dying in the streets, and you end up securing these rights for yourself and
others. If it weren't for your weird affection for ice hockey, you'd be
the perfect person.
Take
the Country Quiz at the href="http://bluepyramid.org">Blue Pyramid
I HAVE BEEN POSTING AT A RECKLESSLY UNNECESSARY RATE THIS WEEKEND AS I WILL BE OUT OF TOWN AND OFF THE WEB NEXT WEEK. THAT MEANS ONE WEEK OF NO UPDATES FOLLOWED BY A RIDICULOUSLY LARGE NUMBER OF VERY LONG POSTS ABOUT WHAT I DID WITH YUKO IN SAPPORO DURING THAT WEEK.