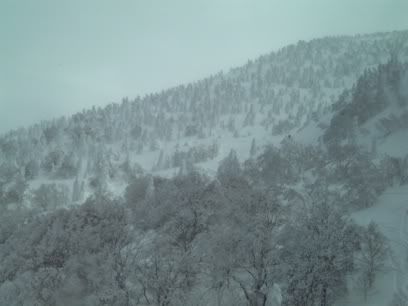 Although I grew up in Japan and lived in Aomori until I was seventeen, I was so busy with correspondence courses and newspaper routes that I never found my way to
the "Number 1 mountain for hardcore snowboarders, telemarkers and skiers"
before leaving for university. Many years later, when I initially applied for the JET Programme and put Aomori prefecture down as my desired assignment, I imagined myself snowboarding on the pristine powder of Hakkoda every weekend. As things turned out, I only made it out to Hakkoda once this season because my JET salary—originally earmarked for the common carnal pleasures of a JET—has been diverted to the much more exciting and fulfilling expense of marriage. Actually, snowboarding on Hakkoda is not that expensive. One can even get a one-month pass for a mere ¥12,000 (about $120, give, if you're Canadian, or take if you're American). Here I present to you the Hakkoda range through my usual medium of
keitai
(cell phone) journalism. The purpose of this article is to excite the envy of folks who do not live here. If you are a regular at Hakkoda, chances are that you have much better photos of your own, taken with real cameras on nicer days.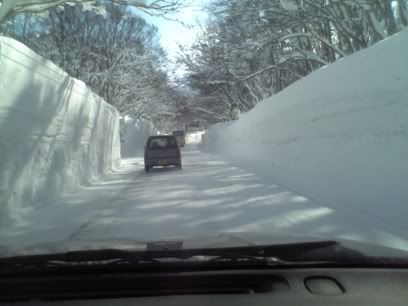 The road to Hakkoda . . .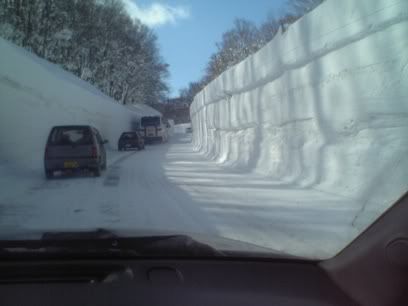 . . . gets deeper with altitude. Reference: Bus. Actually, with this year's snowfall some parts of Aomori City looked like this, too. While these walls of snow seem reasonable enough in the mountains, it is a strange feeling to drive through snow-mazes carved out of residential neighbourhoods—like the one where Jacob and Autumn Witt live.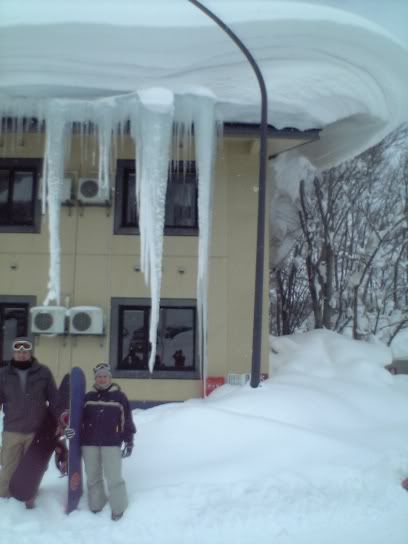 Jacob and Autumn Take Time to Pay Their Respects to the Giant Icicles of Hakkoda (Icicles and Snowy Overhangs Like These Kill People in Aomori Every Year by Falling on Them)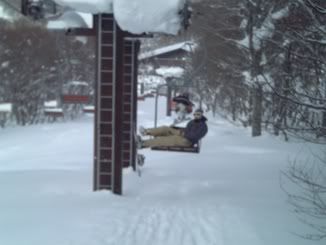 Jacob Chilling on the Lift—We decided to Make a Few Runs Down the Smaller Slopes for Warm-up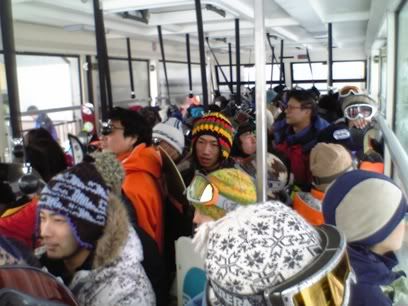 Then, onto the Gondola!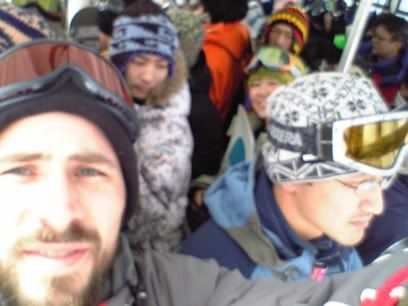 On the Weekends, the Hakkoda Gondola is Like a Tokyo Train in Rush-hour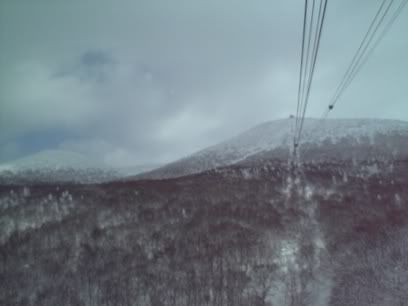 And It's a Long Way to the Top! (About Ten Minutes)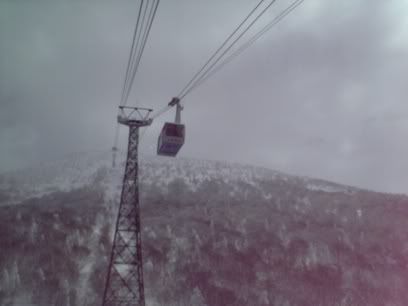 Meeting the Other Gondola Halfway Up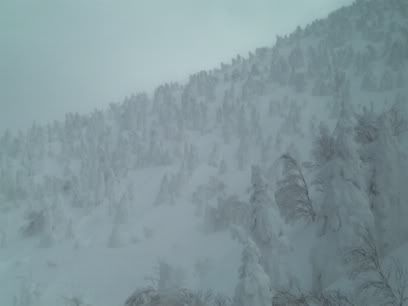 The Trees Get Whiter as We Approach the Summit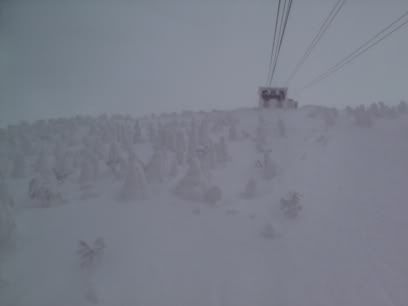 The Restaurant at the Edge of the Universe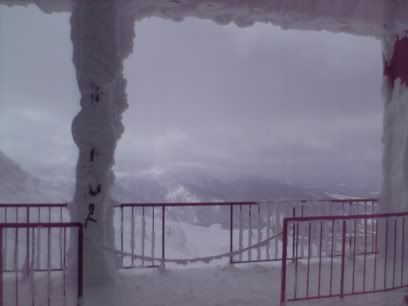 The View as You Exit the Gondola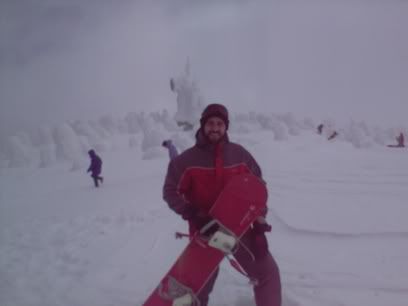 Luke, in the Ice World of Hoth—Whatever that Ice Encrusted Radio Tower Does, It Doesn't Transmit a Signal for My Vodaphone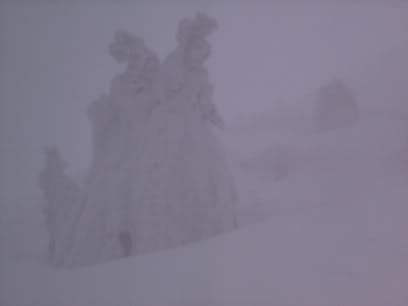 No report on Hakkoda is complete without mention of the Hakkoda Snowmonsters. These snowy giants towering over snowboarders and skiers are actually trees completely encased in snow.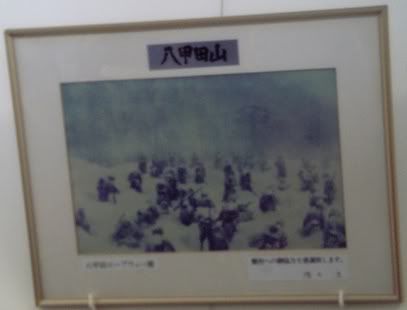 This plaque in the waiting area of the gondola commemorates the two companies of
Japanese soldiers who froze to death in the Hakkoda mountains in 1902 during a military exercise gone wrong
. The photo in the plaque was doubtless taken from the movie. Out of 210 soldiers lost in the mountain blizzard, only 17 survived. There is also
a novel based on the event that has been translated into English
.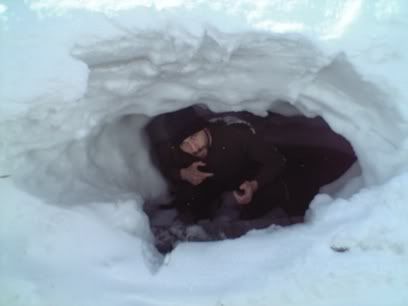 The Elusive Smonkey in Its Snow Cave
Other JET Galleries of Hakkoda:
Francois (Sky is the Limit!)
Hugh (Tamenobu.com)
Jacob (ZenZen Shiranai!)