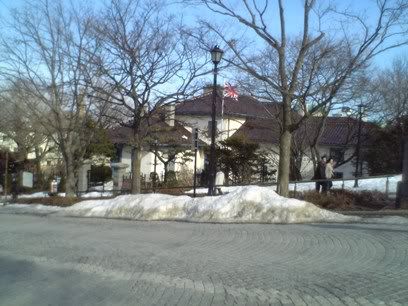 After being engaged for over a year, Yuko and I were finally able to arrange to have our parents meet one another. We chose for the occasion the little tea house called Victoria Rose which occupies the first floor of the old British consulate in
Hakodate
(please note the Union Jack fluttering proudly in the oriental breeze).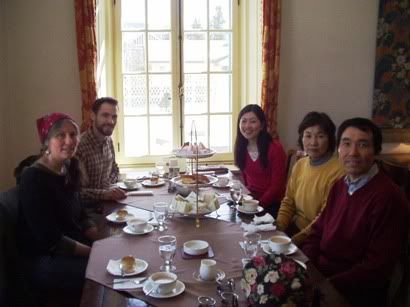 After tea . . .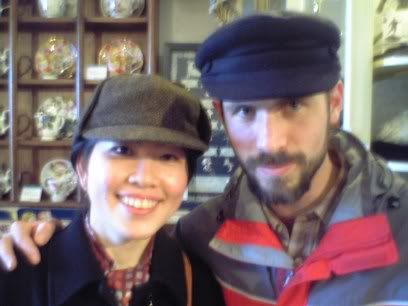 . . . we tried on hats in the gift shop,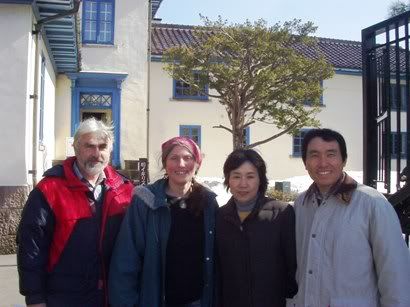 . . . posed for some commemorative photos by the entrance,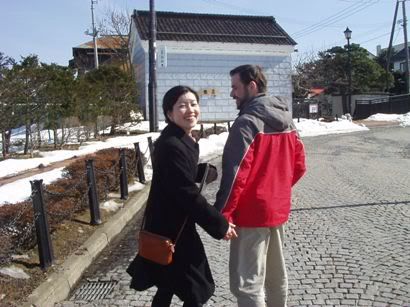 . . . and then made our way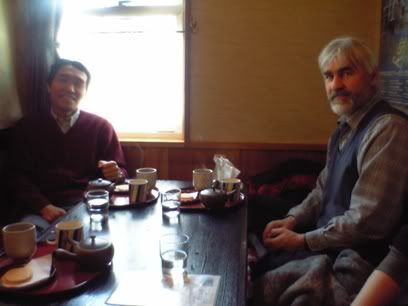 . . . to a Japanese tea house for dessert. As expected, the patriarchs and matriarchs of the two clans hit it off wonderfully, and both sets of parents were relieved that the traditional Japanese formalities prescribed for such occasions (involving black suits and lots of bowing) were dispensed with by prior arrangement.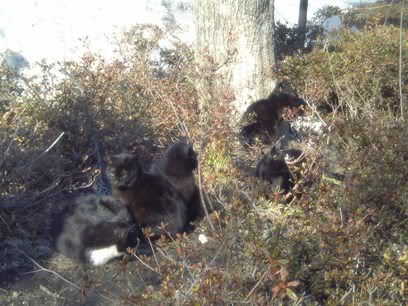 Hakodate is host to numerous alley cats as is, so it would seem, customary for historic port cities. If we were a superstitious family, these little beggars lounging around out front would no doubt have driven us batty.