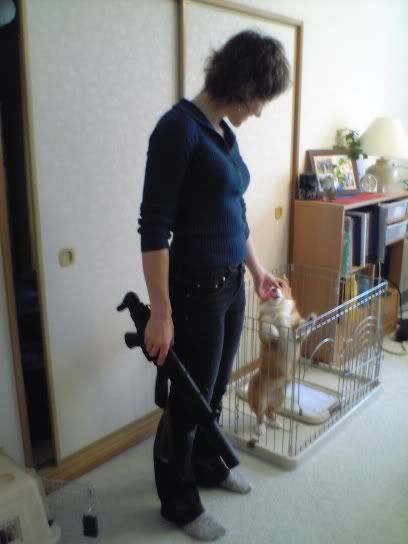 Sister # 1 Casually Slinging an MP5 and Petting Her Husband's Corgi
Actually, I have to admit that the MP5 is an airsoft replica with which her husband Jun puts his police training to recreational use. For some reason I always forget to take photos of Jun when I visit, so here is a gratuitous photo of him in his dress uniform at their wedding (yes, Anna is also in the photo; she's the one in the white dress):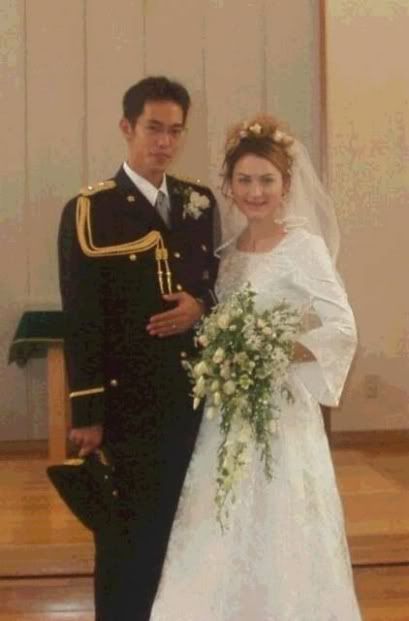 On Thursday, Yuko had to go back one last time to the mental hospital to clear out her desk and pass out "I don't work here anymore gifts" to all the different departments. I took the opportunity to visit the Watanabe's (a.k.a. Jun and Anna), but since Anna had to go to work at half past eleven, Jun and I spent the afternoon watching DVDs of the SAS mini-series made in the UK.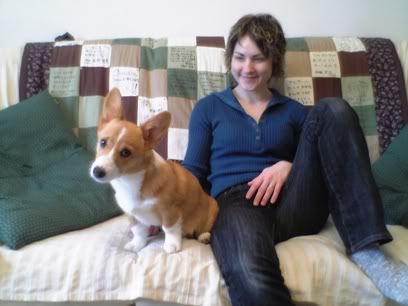 Sister #1 with Pokkuru