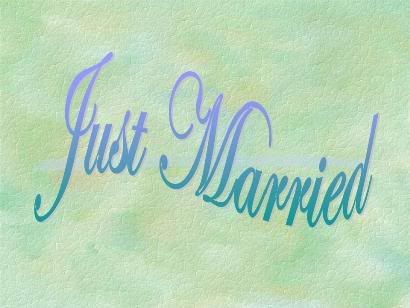 However, if you are hoping to see photos of our wedding, you are looking at the wrong webpage. In spite or our best intentions neither Yuko nor I took any photos during the ceremony. I had originally planned to record it all on video using my cell phone, but as regular readers of
Gaijin for Life
will already know, Mobile Man was not up to the task.
If you absolutely must see photos right away, I would recommend clicking on the link to "Cheese Updates" on the sidebar in the "Japanese WOLBI Alumni" section. Be sure to scroll down to the June 28 entry. Another good page to visit would be "Sunny Days," a link to which can be found on the sidebar of Cheese Updates.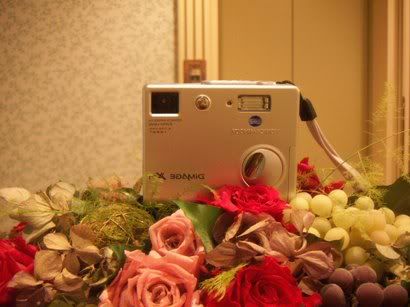 Konica Minolta DiMAGE X31: Self Portrait
And now, down to business. If you bothered to check out the blogs mentioned above, you will have seen a group photo with a very large number of young, good looking Japanese men and women, the most beautifulest bride in the world, and one hairy gaijin. A good number of the good looking Japanese men and women (WOLBI graduates, all of them) banded together to rescue
Gaijin for Life
from its recent crisis by contributing a Konica Minolta Dimage X31. And Gaijin said of the X31 "its name shall be called Bear Runner." And the woman (Yuko) said unto Gaijin: 「もっと綺麗な名前にして・・・because it's a gift。」 And so Gaijin gave up naming the X31 at that time, and the camera remained nameless.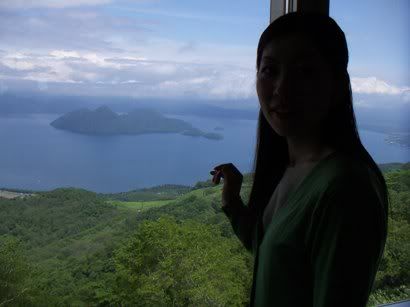 A Room with a View
Anyhoo, X31 was put to the test on Honey Moon Part I.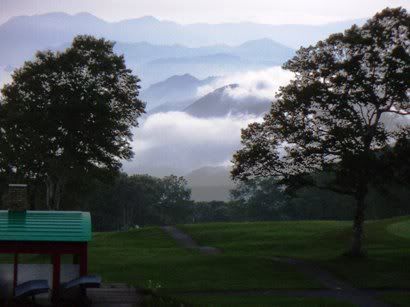 I found that for landscape photos I had to choose between a bright foreground and invisible background, or a dark foreground and clear background, but over all the X31 is a magnificent little camera. I am confident that it will clearly and dramatically record
Gaijin for Life's
ultimate success in the Find a Bear Campaign.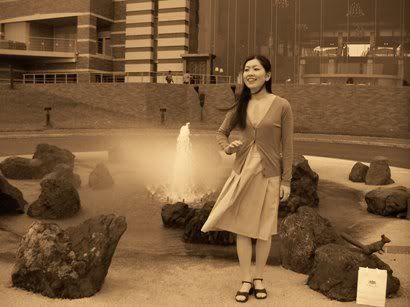 Discovering little perks like the sepia setting . . .
. . . and the black and white setting kept us occupied for most of our honeymoon . . .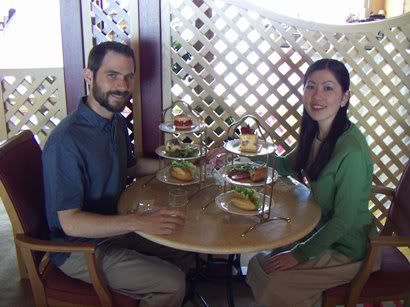 . . . although we did pause long enough for afternoon tea.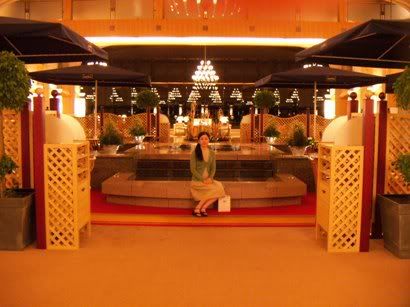 Once we finished our coffee and cakes, though, it was back to work testing the X31's capabilities in dimly lit indoor spaces. Although I am irrationally prejudiced in favour of
keitai
photography, it's nice to finally have a real camera that will actually take pictures at night!
In closing, thanks everyone who helped to make our wedding a wonderful occasion.